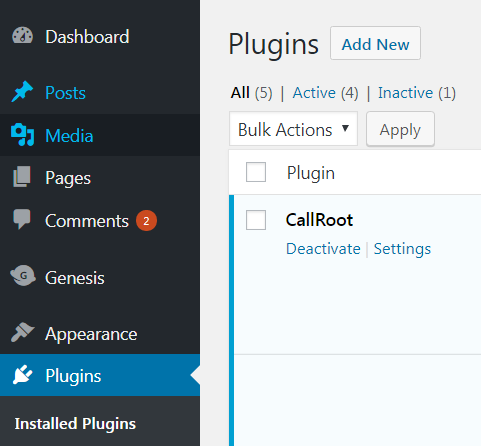 Dynamic Number Insertion with
Wordpress

plugin

Dynamically swap numbers across your wordpress site with the callroot wordpress plugin.
Dynamic Number Insertion
Dynamically swap out phone numbers visible on your wordpress website.
Change Campaign
Want to swap numbers for a new campaign? Just get a new API Key and enter it in Plugin Settings.
No Hard Coding
You no longer have to manually insert the JavaScript code on each page.
Why you need Wordpress plugin?
Dynamically swap phone numbers across your wordpress website.
If you don't want to manually insert the JavaScript code on each page of your website, then install the Wordpress plugin and the numbers will swap across your whole website automatically.
Schedule a Free Demo
Connect campaign directly from your Wordpress Settings.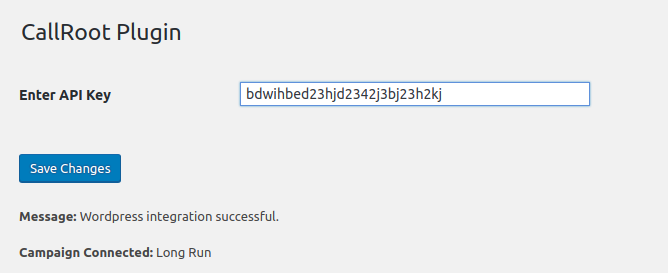 Help center
Get access to our knowledgebase and find answers to some of the frequently asked questions.
Email support
Got queries? Ping us at help@callroot.com
Live Chat support
In case of any urgent queries, please feel free to ping us on our live chat icon (bottom right of every page)
Tutorial sessions
We do provide on-request tutorial sessions via Skype or Hangouts.