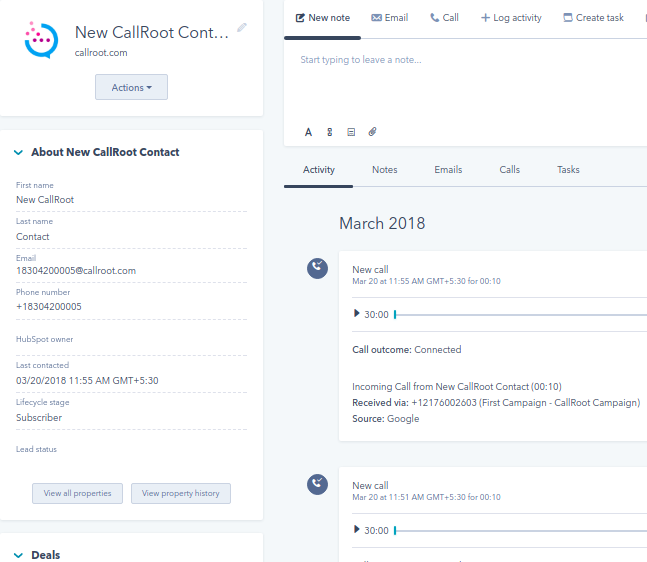 Integrate your leads
Hubspot
Get leads directly on Hubspot. And, automatically log all call activities and recordings under your contacts .
Hubspot Call Tracking Integration
Track your Activities
View your daily interactions with customers and keep track of every activity that's important to your business.
Access call recordings/voicemails
CallRoot records every call you make, ensuring a storage of each and every crucial detail of your customer.
Contact sync
All your Pipedrive contacts are synced. You can be sure of never losing them.
Source of every lead.
Track Your Leads.
Why you need CallRoot?
Integrate all your Leads with Hubspot
Get Potential leads directly on your Hubspot account
Schedule a Free Demo
Track your leads directly from your Hubspot account.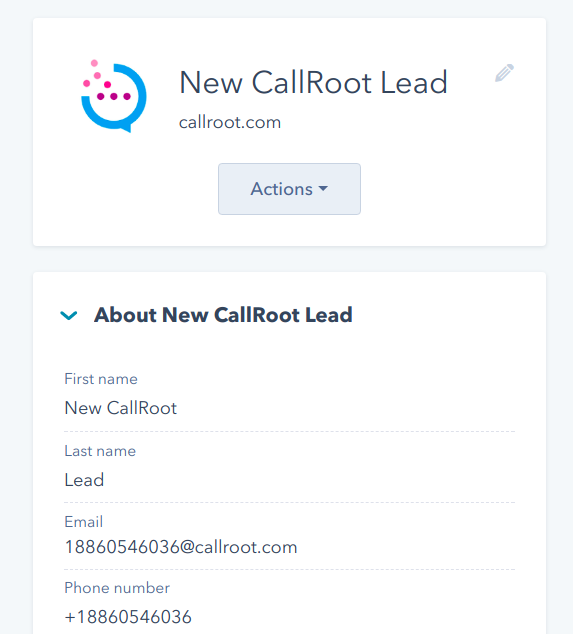 Track all your calling activities on Hubspot
CallRoot creates activities on your Hubspot account for every call you receive.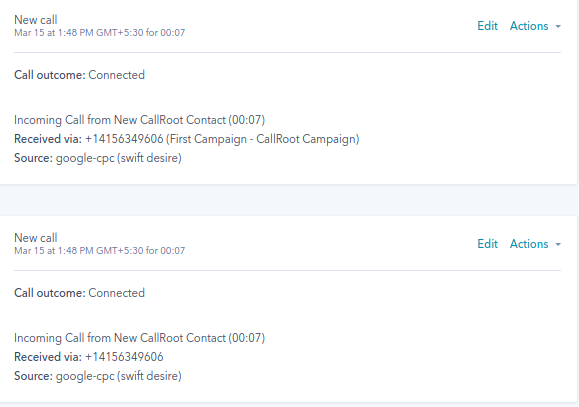 Access call recordings.
Listen to call recordings in Hubspot.

Help center
Get access to our knowledgebase and find answers to some of the frequently asked questions.
Email support
Got queries? Ping us at help@callroot.com
Live Chat support
In case of any urgent queries, please feel free to ping us on our live chat icon (bottom right of every page)
Tutorial sessions
We do provide on-request tutorial sessions via Skype or Hangouts.